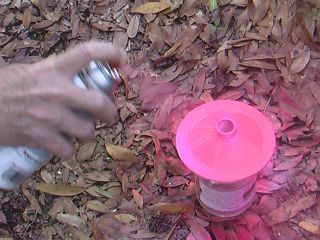 Make it ugly



This color might be hard to look at, but it sure is easy to see!

These fluorescent paints are very dependent upon their base coat.
They are not very opaque, and whatever is underneath the paint shows through.

That's why I used the white primer first, and lots of it.

After that, a coat or two of clear lacquer is a good idea, to seal in the pink paint, which soils easily. With lacquer to protect it, you can wipe off most dirt and exhaust residue with a damp cloth. Without lacquer, you can rub in most dirt and exhaust residue, but you can't wipe it off.