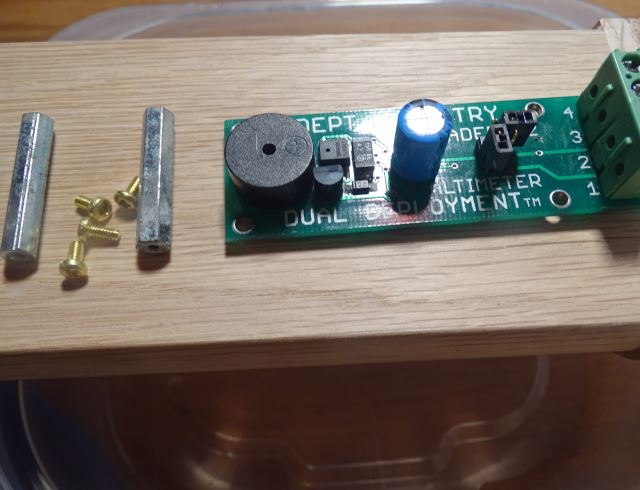 On the left are two 2-56 brass standoffs from McMaster-Carr.
They are one inch long, approximately twice as long as needed.
But that's a good thing. They aren't real cheap, about $1.00 each.
I'll cut them in half, so two of them will be enough to mount this Adept altimeter.

These particular standoffs have been sitting in my box for several years, and have acquired some "character."
I scrubbed off the loose character with fine sandpaper, so now they are clean, if still ugly.
No biggie, they will be mostly hidden in the final product, and the epoxy should stick OK to the sanded surfaces.

Many altimeters use 4-40 screws instead.
I prefer these larger screws. They are easier for my gorilla fingers to grasp.
But since this one uses 2-56, I don't argue. Deep Breath. Go with it. Use my tiniest pinchy-fingers and with a little fumbling, I can grab them.