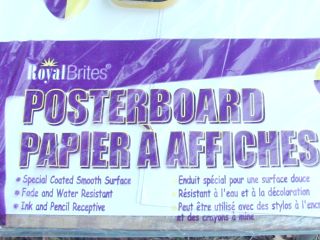 Primary material: posterboard.

This kind is easily available here. I can buy it at the supermarket for $0.59 per sheet, or at the office supply store in packs of 10 sheets for about $4.00.

Each sheet is 22 inches wide by 28 inches long. Measured with a micrometer, it is 0.012 inch in thickness. One sheet will make four body tubes.

I have found many uses for this stuff lately, inhibitor tubes, case liner tubes, motor casings, epoxy mixings.....



Alternative:

One can use plain copy paper to make tubes like these. It would take 4 or 5 sheets of copy paper to make one of these tubes. When made with Titebond glue, these are very strong, although not always very straight.